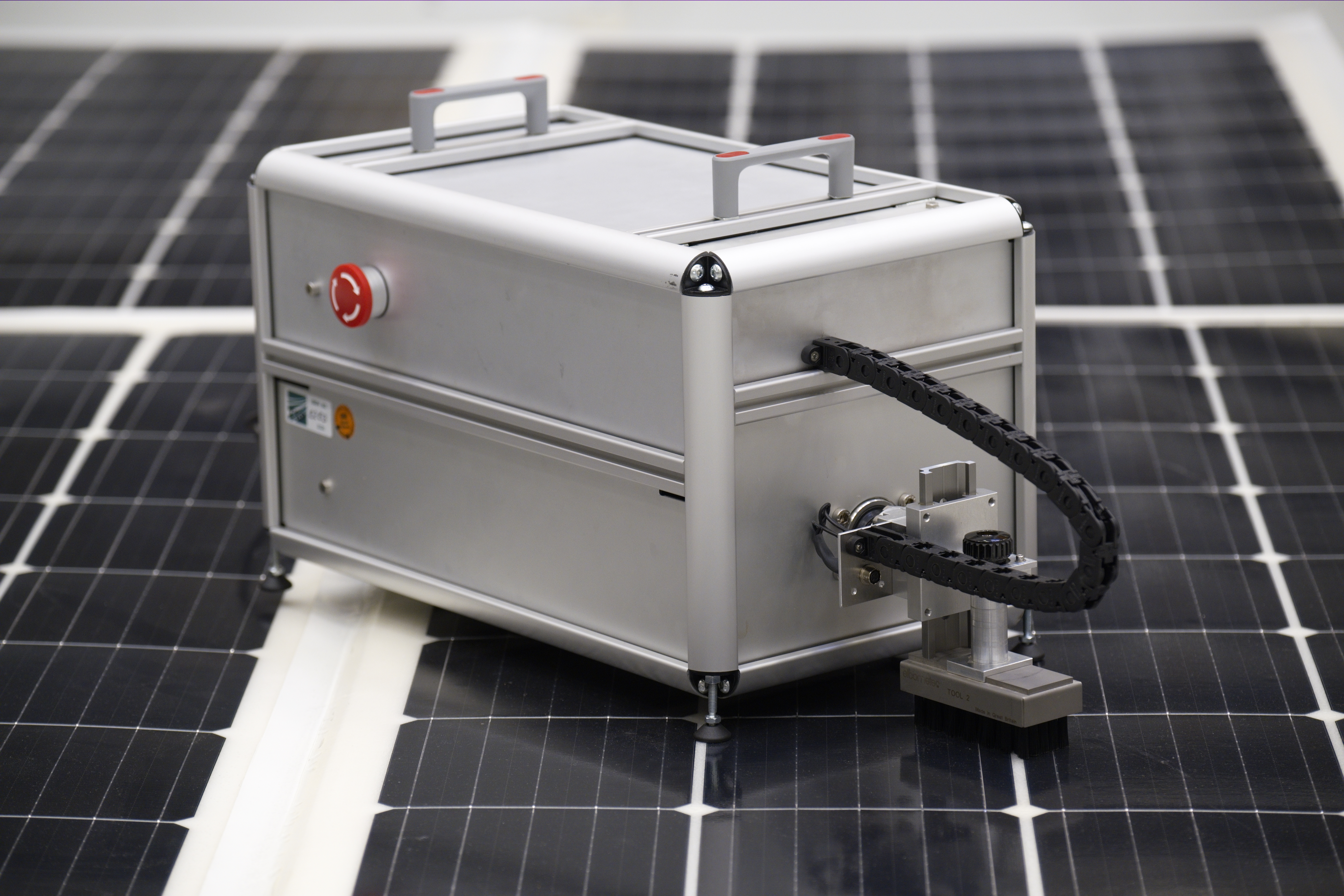 Due to the accumulation of dust and other contaminants on the surfaces of photovoltaic modules or solar thermal mirrors (CSP), significant yield losses can occur. To avoid these, regular cleaning of the glass surfaces is usually carried out.

This regular cleaning results in high mechanical loads on the glass surfaces, which nowadays are usually provided with anti-reflective coatings. Damage to these coatings due to cleaning leads to significant, irreversible losses in yield, which means high financial risks for plant operators, investors and plant manufacturers.

Fraunhofer CSP operates standardized test facilities with which glass surfaces of solar energy systems (up to PV module formats) can be tested with regard to their resistance to real cleaning loads in Europe and desert regions. In addition, the damage potential of user-specific cleaning parameters and materials can be evaluated at Fraunhofer CSP.